As a digital marketing agency, it's important to offer local SEO services to your clients. After all, not every business is national or international; many are only interested in ranking well in their own city or town because that's where they know their client base is. In this article, I'll explain what local SEO is and how it differs from other types of SEO. We'll also discuss citations and how they play into the Google Maps rankings. Then, I'll show you how to optimize your clients' Google Business Listings for better visibility and more leads. Finally, I'm going to give you some tips on converting those leads into paying customers! There's a lot to cover, so let's dive right in.
What is Local SEO?
Local SEO is a type of SEO that focuses on ranking well on Google Maps and other local search engines. It's different from traditional or national SEO because it requires a more granular focus—you need to target specific keywords and phrases that are relevant to your client's business and location. For example, a plumber in London would target different keywords than a plumber in Miami.
The mechanics of local SEO are also very different from traditional SEO. For example, citations are a key factor in local SEO. A citation is simply an online reference to your business's name, address, and phone number (NAP). The more high-quality citations you have, the higher you'll rank on Google Maps.
We also need to consider reviews. Online reviews are becoming increasingly important, and they can be a major factor in local SEO. Not only does the Google algorithm like (and expect) to see good reviews, but they also act as a really good trust signal to potential customers. We all love to see those little yellow stars, and companies with a bunch of 5-star reviews can often outrank ones with no reviews simply on the strength of the reviews alone.
Why is Local SEO Important?
Local SEO is important for two main reasons.
First, many people use Google Maps to find local businesses. If your client's business isn't ranking well in Google Maps, they're missing out on potential customers.
Second, local SEO is becoming increasingly important as more and more people use their mobile devices to find local businesses. In fact, a recent study found that 50% of all mobile searches are for local businesses.
What Factors Does Google Take Into Account?
Google takes into account a wide range of factors when ranking businesses in its Maps results, including but not limited to:
The quality and quantity of citations
Reviews from other websites
The overall web presence and online reputation of your business
The proximity of your business to the searcher
How well your website is optimized for local SEO
As you can see, it's important to do everything you can to optimize your clients' websites and online profiles for local SEO. The next section will show you how to do just that!
How to Optimize a Website for Local SEO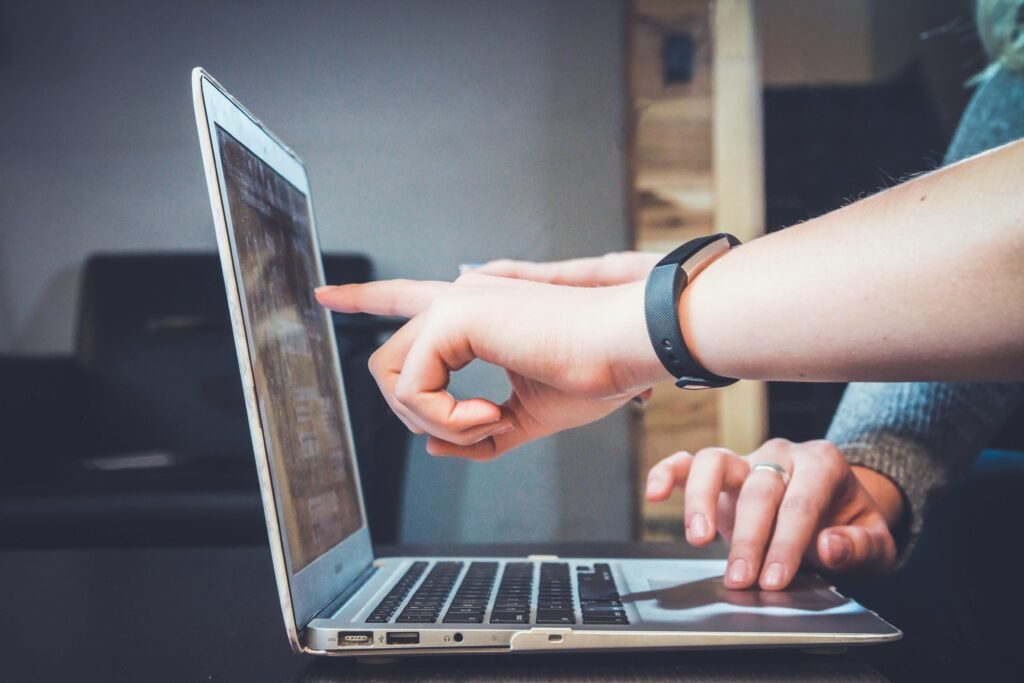 There are a few things you can do to help optimize a website for local SEO. Here are some of the most important:
Make sure your business's NAP is consistent and accurate across all directories
Include your business's NAP on your website, and make sure it's accurate
Optimize your website for local keywords and phrases
Submit your business to relevant online directories
Ensure that your website is mobile-friendly
Claim and optimize your Google My Business listing
The most important thing you can do, however, is to make sure your NAP is consistent and accurate across all directories. If the name, address, or phone number on your website differs from those on other websites, it can confuse Google's algorithms and result in lower rankings.
What are Citations?
Citations are listings of your client's business on other websites. They play an important role in local SEO because they help to establish your client's business as a legitimate entity. Google uses citations to determine whether or not a business is located in a particular area. The more citations your client has, the higher their chances of ranking well in Google Maps.
How do I Optimise my Client's Google Business Listing?
There are several things you can do to optimise your client's Google Business Listing.
First, make sure they have complete and accurate information on their listing. This includes their business name, address, phone number, website URL, and hours of operation.
Second, add high-quality photos of the business's interior and exterior. A good set of photographs can really help to boost your client's ranking and also serve to entice customers to visit, especially if they own a restaurant or other establishment where the ambiance is important.
Third, make sure the listing is claimed and verified. This will give you access to additional features, such as the ability to respond to reviews.
Fourth, include keywords in the business description. For example, Google likes businesses that are specific about what they do so a plumber who lists "plumbing services" as their business type is more likely to rank higher than one who just lists "repair and maintenance."
So, How can I Generate Local SEO Leads?
There are several ways you can generate local SEO leads for your clients. One of the best ways is thru online directories.
There are a number of directories that focus exclusively on local businesses, and many of them allow you to add your clients' information for free. Another great way to generate leads is by using paid search. Google is even experimenting with a specific form of paid ads for local search, although this is not available everywhere.
Another way to generate leads is through content marketing. This involves creating high-quality content that's relevant to your target market and sharing it on social media and other websites.
Last, but certainly not least, you can also reach out to potential clients directly by phone or email. You would be surprised at just how effective this can be, although it is probably one of the hardest strategies to get right.
Converting Local SEO Leads into Customers
Converting local SEO leads into customers can be tricky, but there are a few things you can do to increase your chances of success.
First, make sure you have a strong offer that's relevant to your client's business. Potential customers should be given a good reason for using your client, especially in a competitive market such as plumbers or restaurants. So, it pays to be clear about the offering and what makes them different. For example, are they an award-winning business? Does their premises cater to people with special needs, or do they have a lot of great testimonials from satisfied clients? Anything that makes them stand out (in a good way, of course) should be used.
Second, make sure your website is ooptimizedfor mobile devices. Over 50% of all local search traffic is now from mobile devices, so it's essential that your website looks good and functions properly on smartphones and tablets.
Third, make sure you have a strong call to action on your website. This is the part of your website where you ask people to take some form of action, such as contacting you for a free consultation or filling out a contact form. If you don't have a strong call to action, you're likely to lose out on potential customers.
Fourth, make sure you follow up with leads promptly. The sooner you can get in touch with them, the more likely they are to become a customer. Generally, within 24 hours is ideal, but even sooner is better than later.
To Wrap Up
Generating local SEO leads can be a challenge, but there are a number of ways to do it. In this article, we've outlined some of the best methods, as well as how to convert those leads into customers. By following these tips, you'll be on your way to landing more clients and boosting your business's bottom line.