With the number and variety of marketing options available, it's easy to feel overwhelmed. Digital Marketing Services offer a comprehensive picture that can help you succeed in your business goals while also assisting with achieving their objectives through lead generation services like website traffic analysis or social media analytics, which give insight on what content will resonate most effectively based on certain demographics such as age range (e-commerce), location/territory targeting preferences, etc., all tailored specifically towards helping them achieve success!
That is why it is critical to work with a company that has extensive experience in this industry and can assist you in developing a strategy for lead generation.
Signing up and nurturing leads is one of the most crucial components of digital marketing, which is why it requires careful preparation and execution. But with the right team in your corner, it can be a breeze!
Effective Lead Generation Strategies
We all know that online advertising is the most affordable and effective way to reach your target market, but what many people don't realize until it's too late, is just how much time you need to invest in order to make an impact. Digital marketing comprises services such as email campaigns, which are perfect if budgets are restricted. This will allow business owners who lack experience with social media platforms or pay-per-click traffic sourced through Google AdWords to get started without spending too much at once!
A good lead generation strategy is one that generates a return on investment for both the client and the provider. Getting the necessary number of sales or leads from the client should allow the provider to realize a return on their investment. The client must be able to obtain sufficient information from which to base their campaign decision-making process.
Determine who your customers are.
A one-way dialogue is no longer acceptable in today's digital age; clients expect two-way communication. They want to be involved in the day-to-day operations of your company. Your company's ability to meet its customers' expectations is dependent on your ability to recognize them and understand what they expect from you.
The first stage is to have a knowledge of your consumers and their requirements. Next, establish a dialogue with them by offering them the products and services that they desire and require from your organization. If you follow these steps, they are likely to become a satisfied customer who will continue to use your services for a long time because they will now feel like they are a valuable member of the team.
Set a Sensible Budget
When selecting a business to handle your marketing needs, one of the most significant factors to consider is the amount of money you are willing to invest. Is it possible to pay as little as $25 per hour for digital marketing services or as much as several thousand dollars per hour? What is the difference?
Well, there are three major aspects that influence cost:
The amount of time spent on certain tasks,
the quality of the product or service supplied.
and the number of assets available to the organization.
To get a genuine comparison of what is achievable for your budget, you must compare apples to apples when evaluating what will be supplied and how many assets are employed by different organizations.
Choosing the Right Platform
A business owner should always choose the most appropriate lead generation platform for their needs. Ideally, the digital marketing services that you choose to use will be a perfect match for your organization and its specific requirements.
Leads can be generated from a variety of sources, including social media, email marketing, search engine optimization, and many others. Prior to making any judgments, you should be aware of the advantages and cons of each of these channels.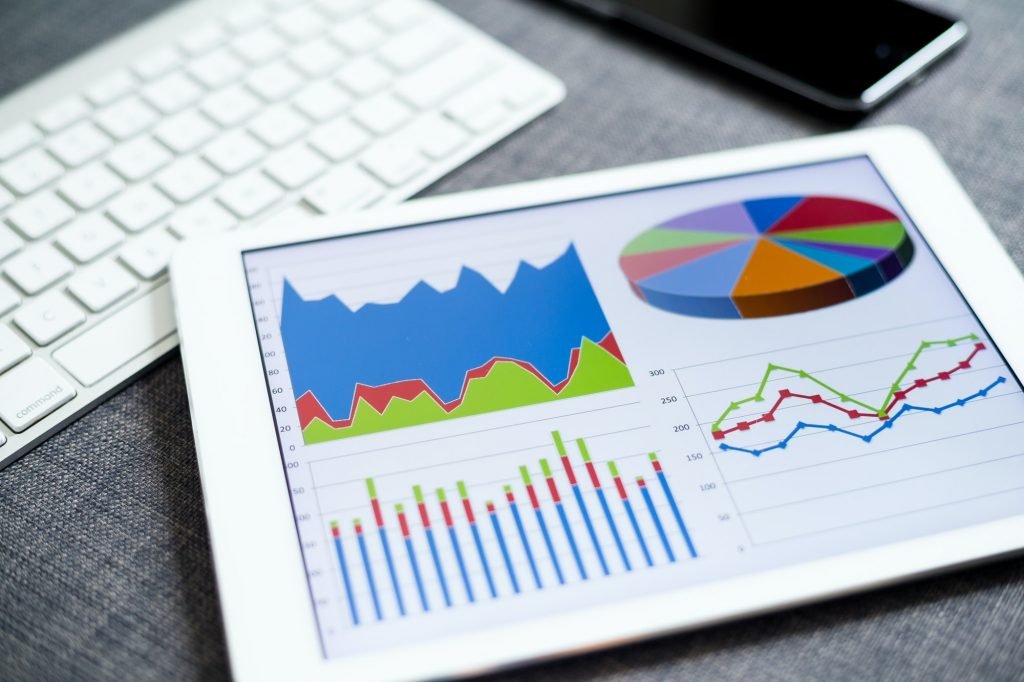 For example, social media platforms such as Facebook, Twitter, and LinkedIn are excellent for developing relationships with your customers. They also allow you to directly respond to their questions or queries in real-time through comments or private messages. However, it is a time-consuming process to manage the content on several different platforms simultaneously, and therefore requires dedicated personnel who can manage these campaigns well.
On the other hand, email marketing is highly organized and allows you to segment your customer database into different groups depending on their needs or preferences. This can help you manage your leads more efficiently and increase sales conversions as a result. However, it can be difficult to reach customers who do not check their emails regularly or to track customer engagement and response rates.
Ultimately, the choice of which platform to use should be based on your unique business needs and objectives. By carefully considering all of the available options, you will be able to choose the perfect lead generation channel for your company. With the right mix of strategies and tactics, you can generate a steady stream of high -quality leads that will help your business grow and succeed.
Select a reputable business partner.
Its vital to select a reputable digital marketing agency to partner with if you want to succeed in today's competitive marketplace. Look for a company that has a proven track record of success, and one that employs dedicated teams of data analysts, digital marketers, and other professionals who can tailor their services to your specific business needs and objectives.
The company should also have access to the latest tools and technologies, as well as a robust process in place for managing and reporting on results. A good digital marketing agency will always be transparent with their pricing, and they should offer a variety of different service packages that can be customized to meet your budget.
By taking the time to find the right partner, you will be able to reap the benefits of an effective digital marketing strategy that will help your business reach new heights.
SEO is one example of a service that digital agencies provide (search engine optimization). Search engine optimization (SEO) is a significant component of digital marketing since it helps businesses rank higher in SERPs (search engine result pages) and attract more clients.
Among the other services offered by digital companies are social media marketing, content management, design, site development, and app development. It's important to understand that some agencies specialize in particular kinds of digital marketing, for example, social media, while others offer a more comprehensive range of services.
Regardless of the digital marketing platform you choose, ensure that it aligns with your overall business goals and objectives. Whether you want to increase brand awareness, generate leads, or sell more products online, having a clear strategy in place is essential for success.
By partnering with the right digital marketing agency, you can achieve your goals and build a robust online presence that will help propel your business to new heights. So, do your research, find the right partner, and start reaping the benefits of digital marketing today.​
Make a list of your customers.
These days, it's not just about the product. It's about the experience. If a company does not have a digital strategy in place, it will lose a significant number of potential customers.
Who cares about the value of a firm if it cannot reach its customers? You will be unable to market your products and services efficiently until you first define and target your target audience. To begin addressing this issue, you must first identify who your customer is.
There are many different ways to identify your target audience. One of the most effective methods is to make a list of current customers and analyze their demographics, interests, and behavior patterns. You can also collect data from existing market research studies or conduct surveys on your own in order to learn more about your target audience.
Once you have a clear understanding of your customer base, you can begin designing marketing campaigns that are tailored to their needs and preferences. Whether you want to increase brand awareness, generate leads, or sell more products online, your digital marketing strategy should be focused on reaching the right audience at the right time.
With a strong focus on customer-centricity and data-driven marketing, you can be sure to achieve the results you desire.
Develop your Strategy
The first step is to determine what your marketing objectives are for the upcoming year. After that, you must devise a strategy for achieving your objectives.
The marketing plan must be clearly defined and tailored to the specific requirements of the company. It must be viable, achievable, and long-term in order to be considered for future growth.
Strategies should have a clear focus on return on investment, key performance indicators, and conversion rates. For example, creating a Facebook page with the goal of increasing website traffic over the course of a year is insufficient if you do not know how this will be accomplished or whether it is a reasonable expectation.
An experienced digital marketing agency can assist you with this process by delivering high-quality digital marketing plans, along with step-by-step instructions for implementation, at a cost that is within your budget.
Step Up The Effort
Once your marketing plan is working, it's time to scale up the effort. The goal is to attract more customers and increase revenue.
There are a number of ways to do this, but it will require a higher level of investment. You can start by increasing your advertising spending, which will reach more potential customers. Alternatively, you can add new features to your website or develop a mobile app to make it easier for customers to purchase your products and services.
You can also improve your customer service in order to reduce the churn rate and increase customer satisfaction. By providing a better experience, you'll be able to retain more customers and encourage them to spend more money with your business.
Finally, you can invest in market research to gain a deeper understanding of your target audience and what they want. This information can be used to develop new products and services that are more likely to be successful.
By taking the time to invest in your digital marketing strategy, you'll be able to reap the rewards for years to come.
Wrapping Up
Generating leads is essential for any business, but it can be a difficult process. There are many different methods to generate leads, and the most effective approach will vary depending on your industry and target audience.
One of the most important things to remember is that you should never stop generating leads. The lead generation process should be an ongoing effort, with new approaches being tested and evaluated on a regular basis.
One effective strategy for generating leads is to use social media platforms such as Facebook, Twitter, and Instagram. These platforms allow you to engage directly with your target audience by posting regular updates about your products or services. You can also include calls-to-action in your posts, such as offering discounts or free trials to anyone who signs up for your mailing list.
Another effective strategy is to create and implement a content marketing plan. This involves creating interesting, relevant, and valuable content that provides value to your customers. You can then promote this content through various online channels, such as blogs, email newsletters, social media, and paid advertising.
To maximize your lead generation efforts, consider partnering with a digital marketing agency. These professionals have the expertise and experience to help you implement effective marketing strategies that can deliver results in short timeframes. By working with a marketing agency, you will be able to focus on other aspects of your business while your lead generation efforts are being handled by experts.
Hopefully, you have found this information useful. If you have any questions, please feel free to contact me. I would be happy to help you develop a digital marketing strategy that will help you achieve your business goals. Thank you for your time!