Ok, let's get one thing straight from the outset; there are a thousand failures for every eBay success story you read about on eBay's website, the internet, or in a book somewhere.
It is not very common to pull an obscure item from your attic or garage and discover that it is a rare treasure worth thousands of dollars. In fact, it's practically unheard of for it to happen and when it does, it's the exception rather than the norm. But, that doesn't mean you can't make money on eBay. In fact. if you're wondering whether or not you can make money with an eBay account then the answer is, you certainly can.
However, if you expect to get wealthy overnight, you will be disappointed. It takes time, money, and work to build any business.
You will not be able to make money if any of those factors are missing.
Ask yourself these simple questions before venturing into any business venture. How much money do I have set out for shipping supplies, goods, eBay fees, and other unforeseen costs?
How much time can I spend on this venture?
Do I have the energy and drive to get this business up and running, or do I need to be in bed by 9 p.m. every night?
Your responses to these questions will enable you to determine the best course of action.
For example, you might only have the time and energy to manage the firm on a part-time basis. And that's perfectly fine; the majority of eBay sellers have other employment. Remember, you must pay your bills, and an eBay new business is unlikely to replace your salary right away. In fact, it might take years.
Another issue is money. What was your response? Do you have money saved up or are you living paycheck to paycheck? If the latter is the case, consider selling unneeded items from your home that are simple to pack and transport. It is an excellent approach to start accumulating seed capital.
What to Sell on eBay
OK, so you've weighed your options in terms of money, time, and energy, and you know where you stand, but what exactly are you planning to sell?
This is where the majority of people fail in their search for a profitable eBay business.
On eBay, not everything sells well. Some products never sell because 50 other sellers are selling the same thing. Do some market research before you decide to list things.
The good news is that, on eBay, you can access a variety of free resources. Before you list your first item, make use of all of them.
Do Your Homework
Correct use of a range of marketing techniques will provide you with an advantage that others will not have. The facts gleaned from your investigation will be used to carve out your niche in the eBay marketplace.
Do you collect vintage jeans? Do you have stones to sell as a gemologist? Do you identify as a techno junkie? You'll perform well if you combine your hobbies with what's trending in smaller marketplaces.
Generally, you can't compete with mass marketers that have thousands of ratings and an inventory that equals Wal-Mart. Instead, identify your specialty, your own tiny eBay area, and sell your heart out.
It is far better to sell ten magnificent Limoges boxes or powder jars for a premium than to compete with all of the vendors selling Limoges style or Limoges type products for a buck or two.
Finally, your customers will get to know and trust you. Your reputation will expand more quickly, as will your following. Within a short period of time, you may begin to consider expanding into other Limoges items such as plates.
Your revenues and customer base will grow as you gradually expand and adjust your business to what is hot in Limoges or whatever category you pick. You will soon be able to reduce your hours at work and transition to full-time eBay selling.
How to Set Up an eBay Store
One of the best ways to sell from home on eBay is to open an eBay store. An eBay store can provide an additional sales channel for your work-from-home business, and there are numerous advantages to operating one.
Let's take a look at what eBay stores offer your work-from-home business.
The eBay store option has three levels. This excludes the ProStore option, which is a separate product altogether. Remember that eBay Stores are subject to fees, but you can get your eBay store up and running in under an hour if you meet the minimum requirements.
The prerequisites for creating an eBay store are straightforward.
You must be a registered user and have a valid eBay ID. It is necessary to have a score or rating of 20 or higher. Before starting a store, new users should learn the fundamentals of eBay. Finally, you must have a verified PayPal account in good standing or be ID Verified. And that it!
Basic Store: Are you just getting started with your work-from-home eBay business? Are you, perhaps, selling on a regular basis but not in large quantities? Then a Basic Store is probably the right one for you.
This store has a charge of $15.95 and is the entry-level offering on eBay. You will be ready for this option if your monthly sales are at least $100.00 and you sell at least ten goods per month. Sales of less than $100.00 a month may make the store's fees and prices too expensive.
The adage "walk before you run" is applicable here. Learn the fundamentals of eBay selling. Then progress to a store.
Here's what a Basic Store has to offer.
Customer/tech assistance is available from 6 a.m. to 6 p.m. Pacific Time.
There is a store home page and an unlimited number of product pages provided.
You can add up to five personalised pages to your store.
You will be awarded a one-of-a-kind store website name.
Free of charge, up to 300 distinct categories can be added to the store.
The Selling Manager, as well as other inventory management options, are included in your store charge.
This membership does not include Market Place Research.
Premium Store: Upgrading to a Premium Store is a smart idea if your basic store has outgrown its area or if you require enhanced tools that are more cost-effective when included in the $49.95 monthly fee.
Before upgrading to this option, your eBay shop should have a monthly sales volume of $500 or more, and you should sell at least 50 items each month. This plan contains everything described above except that customer service/tech support is available 24 hours a day, seven days a week.
Selling Manager Pro and Market Research Basic are both included. Your store will also be included in the eBay stores gateway rotation, and it may surface in searches from time to time.
Anchor Store: Congratulations, you've made it to the big time. You run a work-from-home eBay business that earns $5,000 per month or more and sends over 500 products to purchasers each month. This is career-level pay for you, and you should be proud of it.
A monthly subscription to an Anchor Store will cost you $299.95. As a result, your business is listed in the eBay Stores Gateway rotation, and you receive preference in searches. Market Research Pro and Selling Manager Pro are both included. You are given 1 GB of photo storage space as well as a complimentary subscription to their photo services.
If you are not yet a PowerSeller, you will be one soon. The most important issue here is whether or not to justify the $299.95 monthly fee.
However, if you match the recommended criteria, you should have no issue paying this price.
Learning how to work from home on eBay is a difficult endeavor in and of itself. The decision to create an eBay store should be carefully considered. There are numerous solutions to examine, and you must assess how cost-effective they will be for you.
Now that you have a store, it's time to get something to sell. Let's take a look at where eBay sellers can buy stock
Purchasing Stock
Purchasing things from liquidators to work from home on eBay can be a very profitable business strategy. However, it can also be disastrous if you don't know what you're doing. In many aspects, liquidators differ from wholesalers. Knowing their terms and what to expect is critical to the success of dealing with a liquidation firm.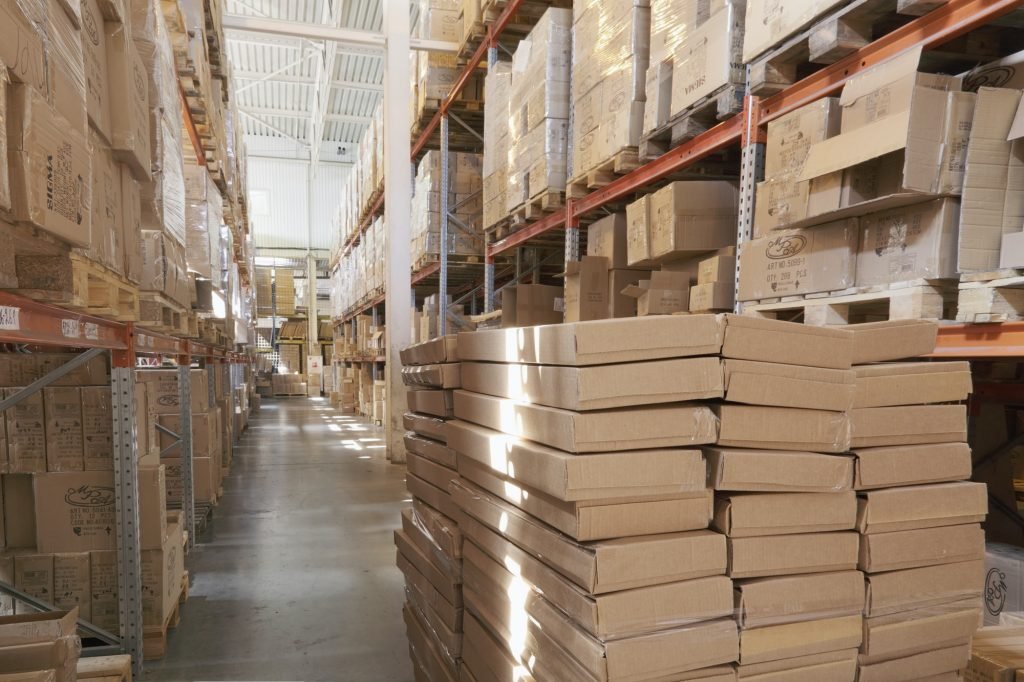 A liquidator typically purchases from retail shop chains and, on occasion, manufacturers. Overstock.com, Big Lots, and Burlington Coat Factory are three well-known enterprises that offer liquidated items to the general public. These businesses are profitable because they are well-capitalized and their buyers know what to put in the store. The same rules will apply to you and your eBay business.
What do liquidators purchase? They buy odd lots, returns, shelf pulls, overruns and overstocks, flawed merchandise, bankruptcy sales, and business closings. Let's go over each of these terms so you know what to expect.
Odd Lots: These are either end-of-line products or perhaps the remnants of a short test run of a product. Typically, these lots come from the manufacturer and are not in sufficient quantity to be sold through their usual retail outlets. Merchandise in this category is in high demand and free of defects so, if you get a chance to buy one, jump on it.
Product Returns: Exactly what it sounds like. These are items that have been returned to the store by customers. You can expect opened boxes, partial products, missing components, non-working things, broken items, and apparel and shoes that have been worn once and returned.
Electronics will have a certain percentage of DOA (dead on arrival) items. Some things may not be appropriate for sale.
In the case of returns, buying in bulk gives you the best chance of receiving enough good items compared to non-working items. This way, there will be enough high-quality things to compensate for what cannot be sold.
Shelf pulls: Buying these can be risky. At the end of the season, these products are removed from the shelves and sent back to the warehouse. Items in this category may have also spent some time on a clearance rack or shelf, so boxes may have been opened or parts may be missing. In the case of electronic goods, they may, or just as likely, may not be operational. Display goods are provided, and their quality is always suspect. Many clothing products will lack brand labels.
As with returns, it is essential to buy in bulk and you should always carefully ascertain what you're getting.
Overruns and overstocks are products that were purchased or manufactured in excess quantities. For example, merchandise based on newly released movies or tv shows typically falls into this category. This type of product is typically easily sold, and there should be no broken things.
Imperfect Items: Because they are not perfect, retail stores may have difficulty selling them. A shower curtain, for example, maybe printed out off register or may have missing parts of the pattern. This has no effect on the shower curtain's capacity to execute its function, but it appears unprofessional. Caution is advised in this situation. Minor faults are acceptable, but some of the things will not sell readily. If you sell these products, you must declare that they are slightly flawed and not of first-class quality. If you do not do this, you may find yourself in hot water. Be cautious when purchasing defective products from liquidators for use in your eBay business.
Then there are other options such as bankruptcy sales and store closures. These are precisely what they sound like. As the retail economy moves increasingly to the online space, many stores have closed, and whatever merchandise was not auctioned or sold at the closing or bankruptcy sales is now in the hands of the liquidators. You can expect a wide range of quality. There are bargains to be had; just know what you're getting.
Purchasing things from liquidators to work from home on eBay is an excellent method to expand your inventory. You'll be OK if you know what to expect before you buy.
Conclusion
So, is it possible to generate money with an eBay home business? Yes, with a decent business plan and careful planning. Every business must employ sound and tried-and-true business strategies. The same may be said of eBay. Take the time to study how it works, use all of the free tools eBay provides, and you can make money with an eBay home business.