You might imagine that, as a web design and blogging specialist, I spend my days writing and geeking out over coding. But that's not the case.
To some extent, this is correct – I do a great deal of writing and bespoke coding.
However, recognizing the function that images play in the creation of a website as well as the development of an online brand and presence is an important element of developing a strong digital presence.
Forget about the old adage. The value of a picture on the internet far outweighs the value of one thousand words.
That's why we're going to talk about how to choose photographs for your website and online marketing that will stand out and help potential customers remember you.
And don't be concerned. Even if you don't have the funds to hire a professional photographer, there are still a variety of options for obtaining high-quality photographs for your website, which we'll discuss further below.
Using Visuals in Your Marketing
Humans are visually oriented beings, and this does not magically change when we access the internet. As a result, the use of graphics in online brand marketing is vital to success.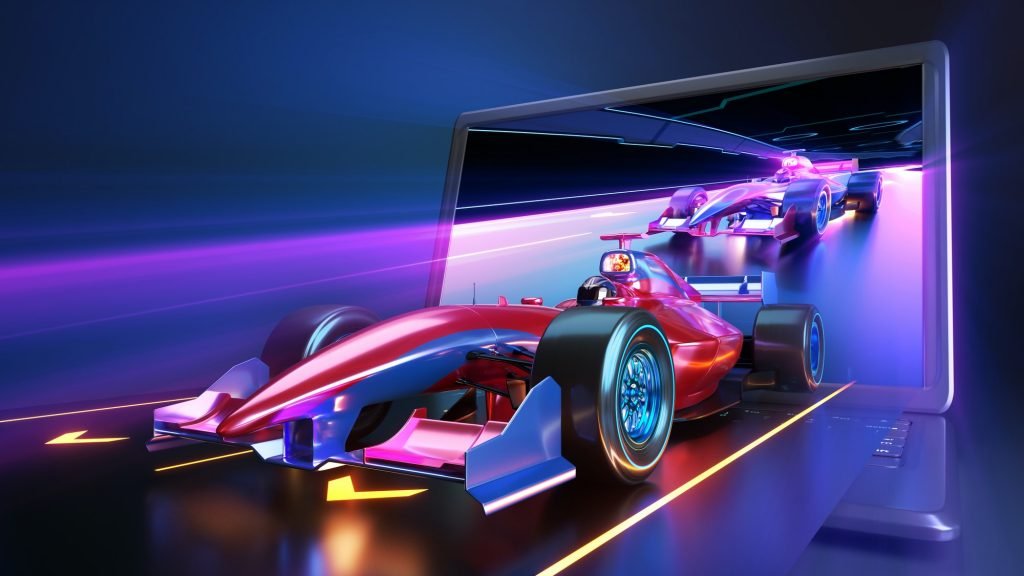 Every image you upload should elicit an emotional response while also representing your brand identity – whatever it is that distinguishes you as you are. Taglines and substance, to be sure, are critically significant (and critical if you want to rank on Google).
Images, on the other hand, capture and communicate your individuality in an instant. As a matter of fact, neuroscientists at MIT have shown that it only takes 13 milliseconds for the brain to analyze a whole image.
So, if you want to establish an instant connection with your audience, clean, stunning photographs that accurately represent your business are the way to go.
Customers today want to have a connection with brands that are genuine. The better you are at serving them visually attractive photographs that paint a picture, the more probable it is that they will become enthusiastic fans of your brand. And the more they like you, the more probable it is that they will become ambassadors for you.
An investigation by BuzzSumo discovered that articles that included a picture every 75-100 words earned twice the number of social media shares as posts that contained fewer photographs.
Images, without a doubt, are important and can significantly boost the content of your website.
What comes to mind when you think of your company's product or service? What do individuals have in mind? What attributes do they attribute to the services you supply them? And, more importantly, does it distinguish you from your competitors?

When developing a memorable business brand, these are critical questions to ask yourself. If you don't, you run the danger of losing valuable business since your brand isn't distinguishable enough from those who are competing for the same audience as you.

Your brand should elicit an identity, an emotion, qualities, and something that distinguishes you as a unique individual. This is where your distinctiveness comes into play - through identifying and communicating your individuality.

The Importance of Photographs in Web Design
Given the fact that at least 38% of consumers would abandon a website if the design is not visually appealing, including visually appealing photos on your website is a no-brainer.
Images, on the other hand, have a considerably greater impact on your website.
First and foremost, photographs on your website can help you rank higher in search engines.
During a Google scan of your website, the search engine looks at all of your material, which includes your photographs. It is true that well-optimized photos can help you rank higher on Google.
In fact, website content that includes photos receives 94 percent more views than website content that does not. As a result, if you want greater visitors to your website, you should include more photographs.
The right use of photos can also help to retain visitors to your website for extended periods of time.
In addition, if you own an eCommerce business, the stakes are significantly higher. The results of a recent Kissmetrics survey reveal that 93 percent of customers regard a visual appeal to be the most essential element when making a purchase.
As we've discussed, visuals help to keep consumers more engaged.
Keep in mind that people are busy, and they tend to glance through websites rather than read them. It is possible to improve the accessibility and user-friendliness of your website by breaking up your text into shorter paragraphs and interspersing it with intriguing photographs and infographics.
As a reminder, this only works if you are using photos in the appropriate manner. This means that only relevant and visually appealing photos with tiny file sizes should be used. It's also a good idea to include as many photographs of individuals as feasible.
And keep in mind that one of the most crucial aspects of utilizing images on your website or other online endeavors is to make certain that you only use photos that you own or have the right to use, which we will address in further detail later on.
The Best Way to Select Photos for Your Website
So, how do you go about selecting photos for your website?
First and foremost, consider the first impression you want to make. Produce a brand guide that contains not only your company's colors and typefaces, but also the overall style and feel you want your imagery to convey. Also, decide what kinds of photos should and should not be displayed on the page.
At the end of the day, you want to be employing high-quality photographs that have a clear purpose and message. It's also vital that you have the legal authority to utilize them.
If you have the financial means to hire a photographer, that is fantastic! Make sure you choose a designer that is willing to learn about your brand guide and collaborate closely with you to develop the perfect images for your needs. This is one instance in which being picky pays off handsomely.
And if you don't have the resources to hire a professional photographer, that's fine, too. There are a plethora of excellent stock photography options accessible nowadays, many of which are far more reasonable or even free.
For paid stock photographs, we recommend Depositphotos, which we've been using for years and have never had any problems with.
In addition, if you're just getting started and need free photographs, check out Unsplash, which has a big collection of beautiful stock photos that are free to use for any commercial or noncommercial use, without attribution or permits required.
When selecting stock photographs, you must be even more selective in order to select images that are appropriate for your company's brand. Avoid stock photographs in which people are gazing directly at the camera, as these tend to be cheesier and less authentic in their portrayal of the subject.
And finally, keep in mind that visual clutter is not always a good thing. Concentrate on employing a small number of excellent photographs that are cleverly placed. Beautiful photos, compelling written content, and strategically placed calls to action are just some of the ways that a professional web developer can help you make your website look amazing while also converting visitors into paying customers.
Conclusion
The more effectively you use photographs on your website and in your online marketing, the more effectively you will be able to interact with your audience.
I work with small businesses to develop the perfect brand, as well as website design, search engine optimization, and digital marketing. Talk to me about getting started with a visually appealing brand that accurately represents your firm.